History - Europe - Great Britain - 20Th Century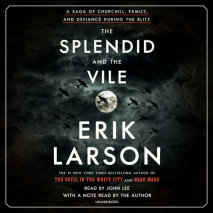 The #1 New York Times bestselling author of The Devil in the White City and Dead Wake delivers a fresh and compelling portrait of Winston Churchill and London during the BlitzOn Winston Churchill's first day as pri...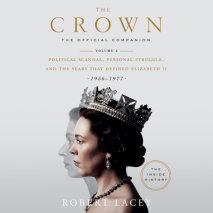 The fascinating royal and social history that inspired seasons 2 and 3 of The Crown, written by the show's historical consultant.In this eye-opening companion to seasons 2 and 3 of Netflix's acclaimed series The Crown, ...
A NEW YORK TIMES EDITORS' CHOICE • SUNDAY TIMES (UK) BESTSELLER • A gripping new history of the British appeasement of Hitler on the eve of World War II"An eye-opening narrative that makes for exciting but at time...
The author of the award-winning Matisse: A Life gives us the definitive biography of writer Anthony Powell--and takes us deep into the heart of twentieth-century London's literary life.Insightful, lively, and enthralling, this biography is as much a ...
"Highly detailed and fast-paced, Charles Glass's They Fought Alone is a must-read for those whose passion is the Resistance literature of World War II." —Alan Furst, author of A Hero of FranceFrom the bests...
In a tale replete with scandal and opulence, Luke Barr, author of the New York Times bestselling Provence, 1970, transports readers to turn-of-the-century London and Paris to discover how celebrated hotelier César Ritz and famed chef Auguste E...
The official companion to the critically acclaimed Netflix drama about the reign of Queen Elizabeth II, The Crown by Peter Morgan, featuring additional historical background and exclusive images.   Starring Claire Foy as Queen Elizabet...
Lady Catherine, the Earl, and the Real Downton Abbey tells the story behind Highclere Castle, the setting for Julian Fellowes's Emmy Award-winning PBS show Downton Abbey, and the life of one of its most famous inhabitants, Catherine W...