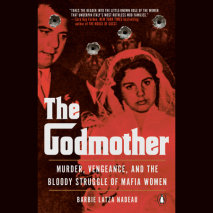 The chilling story of one woman's rise to prominence in the Italian Mafia, and the as-yet untold stories of the women who followed in her footsteps.For as long as it has gripped our imaginations, the Mafia has been tied to an ingrained image of...
A jubilant celebration of Italy's outsize impact on culture, from literature to art, music to movies, that "masterfully examines the multitude of reasons why so many people fall in love with Italy and the Italian lifestyle" (Forbes)...
PULITZER PRIZE WINNER  • NAMED ONE OF THE BEST BOOKS OF THE YEAR BY SAN FRANCISCO CHRONICLE From National Book Award finalist David I. Kertzer comes the gripping story of Pope Pius XI's secret relations with Italian di...
The startling truth behind one of the most notorious dynasties in history is revealed in a remarkable new account by the acclaimed author of The Tudors and A World Undone. Sweeping aside the gossip, slander, and distortion that have shrouded the Borg...
It was seven years ago that Midnight in the Garden of Good and Evil achieved a record-breaking four-year run on the New York Times bestseller list. John Berendt's inimitable brand of nonfiction brought the dark mystique of Savannah so startlingly to ...