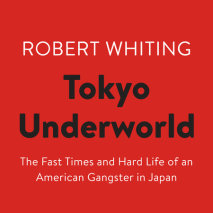 A riveting account of the role of Americans in the evolution of the Tokyo underworld in the years since 1945.In the ashes of postwar Japan lay a gold mine for certain opportunistic, expatriate Americans.  Addicted to the volatile energy of ...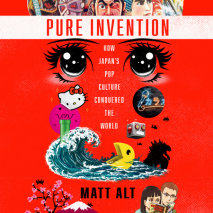 The untold story of how Japan became a cultural superpower through the fantastic inventions that captured—and transformed—the world's imagination. The Walkman. Karaoke. Pikachu. Pac-Man. Akira. Emoji. We've all falle...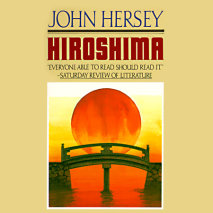 On August 6, 1945, Hiroshima was destroyed by the first atom bomb ever dropped on a city. This book, John Hersey's journalistic masterpiece, tells what happened on that day. Told through the memories of survivors, this timeless, powerful and compassi...
A classic memoir of self-invention in a strange land: Ian Buruma's unflinching account of his amazing journey into the heart of Tokyo's underground culture as a young man in the 1970'sWhen Ian Buruma arrived in Tokyo in 1975, Japan was little more th...
**Kirkus Best Books of the Year (2013)****Kansas City Star Best Books of the Year (2013)**A passionate student of Japanese poetry, theater, and art for much of her life, Gretel Ehrlich felt compelled to return to the earthquake-and-tsunami-devastated...
In this haunting work of journalistic investigation, Haruki Murakami tells the story of the horrific terrorist attack on Japanese soil that shook the entire world.  On a clear spring day in 1995, five members of a religious cult unleashed poison...
From the only American journalist ever to have been admitted to the insular Tokyo Metropolitan Police press club: a unique, firsthand, revelatory look at Japanese culture from the underbelly up. At nineteen, Jake Adelstein went to Japan in search of ...
In his critically acclaimed Armageddon, Hastings detailed the last twelve months of the struggle for Germany. Here, in what can be considered a companion volume, he covers the horrific story of the war against Japan.By the summer of 1944 it was clear...