A magnificent wartime love story about the forces that brought the author's parents together and those that nearly drove them apart   Marianne Szegedy-Maszák's parents, Hanna and Aladár, met and fell in love in Budapest...
This first fully documented biography of Simon Wiesenthal, the legendary Nazi hunter, is also a brilliant character study of a man whose life was part invention but wholly dedicated to ensuring both that the Nazis be held responsible for their crimes...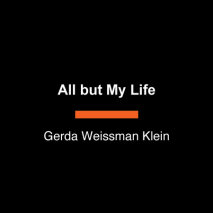 All but My Life tells the haunting story of Gerda Weissman Klein's experience under the Nazi regime. Taken from her home in Bielitz, Poland, and sent to German labor camps, Gerda survived and was liberated by American troops. In her memoir, Kle...