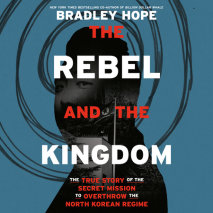 How did an Ivy League activist become a global fugitive? The New York Times bestselling co-author of Billion Dollar Whale and Blood and Oil chronicles the heart-pounding tale of a self-taught operative his high-stakes attempt subvert the North K...
A groundbreaking account of the rise of North Korea's Kim Jong Un—from his nuclear ambitions to his summits with President Donald J. Trump—by a leading American expert "Shrewdly sheds light on the world's ...
An explosive exposé of Samsung that "reads like a dynastic thriller, rolling through three generations of family intrigue, embezzlement, bribery, corruption, prostitution, and other bad behavior" (The Wall Street Journal).LONGL...
"I am most grateful for two things: that I was born in North Korea, and that I escaped from North Korea." - Yeonmi Park"One of the most harrowing stories I have ever heard - and one of the most inspiring." - The Bookseller"Park's re...
From the bestselling author of Escape from Camp 14, the murderous rise of North Korea's founding dictator and the fighter pilot who faked him outIn The Great Leader and the Fighter Pilot, New York Times bestselling author Blaine Harden tells th...
Before becoming the world's most notorious dictator, Kim Jong-Il ran North Korea's Ministry for Propaganda and its film studios. Conceiving every movie made, he acted as producer and screenwriter. Despite this control, he was underwhelmed...
A haunting account of teaching English to the sons of North Korea's ruling class during the last six months of Kim Jong-il's reign   Every day, three times a day, the students march in two straight lines, singing praises to Kim Jong-il and North...