History - Middle East - Iraq
In 1958, Ahmad Chalabi's wealthy Shiite family was exiled from Iraq after a revolution that ultimately put Saddam Hussein in power. The young Chalabi devoted his life to restoring his family to prominence. His first coup attempt was in 1963 at ...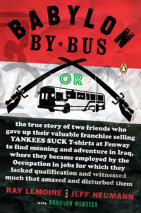 The true story of two young American men who came to Baghdad without a plan, were recruited into an occupation that knew the feeling, and witnessed enough corruption, confusion, and brutality to fill the pages of a very good book.