History - Military - Nuclear Warfare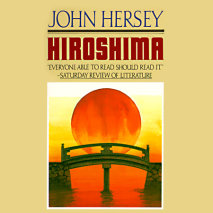 On August 6, 1945, Hiroshima was destroyed by the first atom bomb ever dropped on a city. This book, John Hersey's journalistic masterpiece, tells what happened on that day. Told through the memories of survivors, this timeless, powerful and compassi...
An incredible true tale of espionage and engineering set at the height of the Cold War—a mix between The Hunt for Red October and Argo—about how the CIA, the U.S. Navy, and America's most eccentric mogul spent six years and nea...
The dramatic events behind the Oscar-winning film, Bridge of Spies, tracing the paths leading to the first and most legendary prisoner exchange between East and West at Berlin's Glienicke Bridge and Checkpoint Charlie on February 10, 1962. Bridge of ...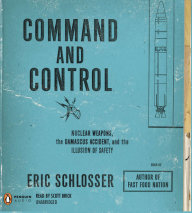 A myth-shattering exposé of America's nuclear weapons.Famed investigative journalist Eric Schlosser digs deep to uncover secrets about the management of America's nuclear arsenal. A groundbreaking account of accidents, near misses,...
Robert Oppenheimer was among the most brilliant and divisive of men. As head of the Los Alamos Laboratory, he oversaw the successful effort to beat the Nazis in the race to develop the first atomic bomb—a breakthrough that was to have eternal r...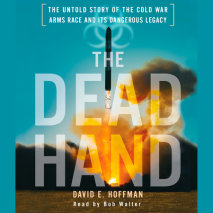 "A tour de force of investigative history." —Steve CollThe Dead Hand is the suspense-filled story of the people who sought to brake the speeding locomotive of the arms race, then rushed to secure the nuclear and biological weapons l...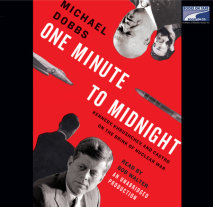 In October 1962, at the height of the Cold War, the United States and the Soviet Union appeared to be sliding inexorably toward a nuclear conflict over the placement of missiles in Cuba. Veteran Washington Post reporter Michael Dobbs has pored over p...
"A crucial study in the political manipulation of intelligence, understanding how Curveball got us into Iraq will arm us for the next round of lies coming out of Washington."—Robert Baer, author of See No Evil: The True Story o...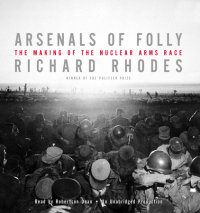 From the Pulitzer Prize—winning author of The Making of the Atomic Bomb: the story of the entire postwar superpower arms race, climaxing during the Reagan-Gorbachev decade when the United States and the Soviet Union came within scant hours of n...