History - Military - Veterans
For fans of Unbroken and Hacksaw Ridge comes the powerful true story of a Medal of Honor recipient who faced more than his fair share of battles—and overcame them through perseverance and faith.   "What Gary Beikirch did to receive h...
*The CD package contains a full-color 96-page booklet featuring all of the portraits from the book as well as a foldout of the murals. A vibrant collection of oil paintings and stories by President George W. Bush honoring the sacrifice and coura...
With a Foreword by Bill O'Reilly, here is the incredible memoir of a former Marine who returns to combat in Iraq and Afghanistan three decades after leaving the Corps.Terry McGowan had been a beat cop, a Marine captain, and a Special Agent for ...
A celebration of the extraordinary courage, dedication, and sacrifice of this generation of American veterans on the battlefield and their equally valuable contributions on the home front. Because so few of us now serve in the military, our men and w...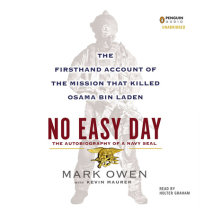 The #1 New York Times bestselling first-person account of the planning and execution of the Bin Laden raid from a Navy SEAL who confronted the terrorist mastermind and witnessed his final moments. From the streets of Iraq to the rescue of Captain Ric...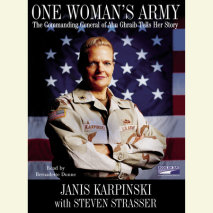 When Janis Karpinski first saw the photos of abuse at Abu Ghraib prison in Iraq, she felt the walls of her Baghdad office closing in on her. She recognized that the soldiers shown grinning over the naked, cowering Iraqi detainees serves under her com...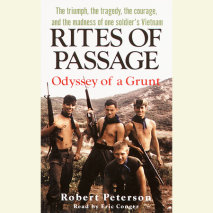 A raw, powerful account of an infantryman's life during wartime– complete with all the horrors and the heroism . . .Robert Peterson arrived in Vietnam in the fall of 1966, a young American ready to serve his country and seize his destiny....
Top World War II aces of the RAF, USAAF, and the Luftwaffe recall the greatest aerial missions in this thrilling program. There is Douglas Bader, one of the best of the RAF fighter pilots despite 2 artificial legs, Adolf Galland of the Luftwaffe, who...