History - Military - Afghan War (2001-)
"The story of what Dakota did . . . will be told for generations."—President Barack Obama, from remarks given at Meyer's Medal of Honor ceremonyIn the fall of 2009, Taliban insurgents ambushed a patrol of Afghan soldiers and M...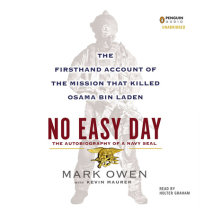 The #1 New York Times bestselling first-person account of the planning and execution of the Bin Laden raid from a Navy SEAL who confronted the terrorist mastermind and witnessed his final moments. From the streets of Iraq to the rescue of Captain Ric...
From the award-winning author of Imperial Life in the Emerald City, a riveting, intimate account of America's troubled war in Afghanistan. When President Barack Obama ordered the surge of troops and aid to Afghanistan, Washington Post correspon...
A stunning narrative account of the mysterious Jordanian who penetrated both the inner circle of al-Qaeda and the highest reaches of the CIA, with a devastating impact on the war on terror.   In December 2009, a group of the CIA's top terr...
The bestselling author of Into the Wild, Into Thin Air, and Under the Banner of Heaven delivers a stunning, eloquent account of a remarkable young man's haunting journey. Like the men whose epic stories Jon Krakauer has told in his previous bes...
From the front lines of the battle against Islamic fundamentalism, a searing, unforgettable audiobook that captures the human essence of the greatest conflict of our time. Through the eyes of Dexter Filkins, the prize-winning New York Times correspon...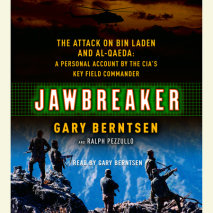 In Jawbreaker Gary Berntsen, until recently one of the CIA's most decorated officers, comes out from under cover for the first time to describe his no-holds-barred pursuit of Osama bin Laden and al-Qaeda.With his unique mix of clandestine knowl...