History - Military - Medieval
"An audacious, entertaining page-turner. Dan Jones covers a thousand years of history with elegance and panache."—Dan Carlin, host of Hardcore History"Simply the best popular history of the Middle Ages there is."—The Sunday Ti...
"Dan Jones is an entertainer, but also a bona fide historian. Seldom does one find serious scholarship so easy to read." – The Times, Book of the YearA New York Times bestseller, this major new history of the knights Templ...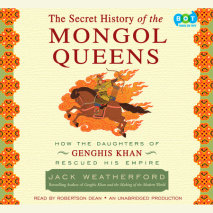 The Mongol queens of the thirteenth century ruled the greatest empire the world has ever known. Yet sometime near the end of the century, censors cut a section from The Secret History of the Mongols, leaving a single tantalizing quote from Genghis Kh...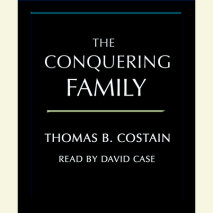 Thomas B. Costain's four-volume history of the Plantagenets begins with The Conquering Family and the conquest of England by William the Conqueror in 1066, closing with the reign of John in 1216. The troubled period after the Norman Conquest, when th...
Celebrated novelist Mary Gordon brings Joan of Arc alive as a complex figure full of contradictions and desires, as well as spiritual devotion. A humble peasant girl, Joan transformed herself into the legendary Maid of Orléans, knight, martyr,...