History - Indigenous Peoples of the Americas
NEW YORK TIMES BEST SELLER • NATIONAL BOOK AWARD FINALIST "Disturbing and riveting...It will sear your soul." —Dave Eggers, New York Times Book ReviewSHELF AWARENESS'S BEST BOOK OF 2017Named a best book of the year by...
FINALIST FOR THE 2019 NATIONAL BOOK AWARDLONGLISTED FOR THE 2020 ANDREW CARNEGIE MEDAL FOR EXCELLENCEA NEW YORK TIMES BESTSELLER Named a best book of 2019 by The New York Times, TIME, The Washington Post, NPR, Hudson Booksell...
A book about a tiny island with a huge history, from a New York Times bestselling author of the forthcoming book, Valiant Ambition (May 2016) "For everyone who loves Nantucket Island this is the indispensable book." —Russell BakerIn...
A groundbreaking study that radically alters our understanding of the Americas before the arrival of the Europeans in 1492.Traditionally, Americans learned in school that the ancestors of the people who inhabited the Western Hemisphere at the time of...
The riveting story of a dramatic confrontation between Native Americans and white settlers, a compelling conflict that unfolded in the newly created Washington Territory from 1853 to 1857.When appointed Washington's first governor, Isaac Ingall...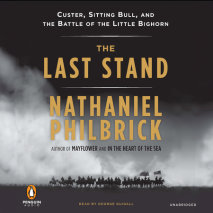 The bestselling author of Valiant Ambition and In the Hurricane's Eye sheds new light on one of the iconic stories of the American WestLittle Bighorn and Custer are names synonymous in the American imagination with unmatched bravery and spectacu...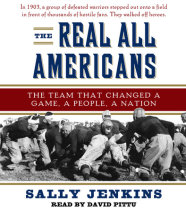 Sally Jenkins, bestselling co-author of It's Not About the Bike, revives a forgotten piece of history in The Real All Americans. In doing so, she has crafted a truly inspirational story about a Native American football team that is as much about foo...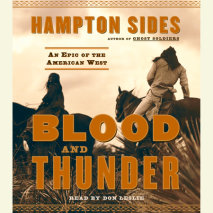 NATIONAL BESTSELLER  • From the author of Ghost Soldiers comes a magnificent history of the American conquest of the West—"a story full of authority and color, truth and prophecy" (The New York Times Book Review).In the summer of 1846...