The award-winning author of Founding Brothers and The Quartet now gives us a deeply insightful examination of the relevance of the views of George Washington, Thomas Jefferson, James Madison, and John Adams to some of the most div...
A NEW YORK TIMES BOOK REVIEW EDITORS' CHOICEA magisterial new work that rewrites the story of America's foundingThe American Revolution is often portrayed as an orderly, restrained rebellion, with brave patriots defending their noble ideals against a...
From the two-time Pulitzer Prize winner, a fresh, authoritative history that recasts our thinking about America's founding period.The American Revolution is often portrayed as a high-minded, orderly event whose capstone, the Constituti...
"Dan Jones has an enviable gift for telling a dramatic story while at the same time inviting us to consider serious topics like liberty and the seeds of representative government." —Antonia FraserFrom the New York Times bestselling author ...
From Pulitzer Prize–winning American historian Joseph J. Ellis, the unexpected story of why the thirteen colonies, having just fought off the imposition of a distant centralized governing power, would decide to subordinate themselves anew. We a...
A distinctive portrait of the crescendo moment in American history from the Pulitzer-winning American historian, Joseph Ellis. The summer months of 1776 witnessed the most consequential events in the story of our country's founding. While the t...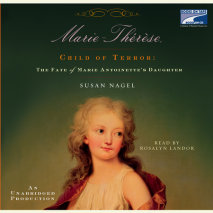 In December 1795, on the midnight stroke of her seventeenth birthday, Marie-Thérèse, the only surviving child of Marie Antoinette and Louis XVI, fled Paris's notorious Temple Prison. Kept in solitary confinement after her parents̵...