History - United States - State & Local - New England (Ct, Ma, Me, Nh, Ri, Vt)
A mind-expanding dive into a lost chapter of 1968, featuring the famous and forgotten: Van Morrison, folkie-turned-cult-leader Mel Lyman, Timothy Leary, James Brown, and many more Van Morrison's Astral Weeks is an iconic rock album shrouded in legend...
A book about a tiny island with a huge history, from a New York Times bestselling author of the forthcoming book, Valiant Ambition (May 2016) "For everyone who loves Nantucket Island this is the indispensable book." —Russell BakerIn...
When an eleven year old James Renner fell in love with Amy Mihaljevic, the missing girl seen on posters all over his neighborhood, it was the beginning of a lifelong obsession with true crime. That obsession leads James to a successful career as an i...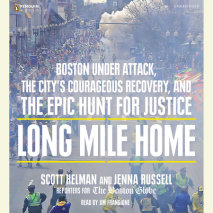 The full story of the Boston Marathon bombing, the hunt for the Tsarnaev brothers, and a city's brave response to terror--drawing from Pulitzer Prize-winning coverage of the story in The Boston Globe. When two bombs exploded at the densely crowd...
The harrowing story of five men who were sent into a dark, airless, miles-long tunnel, hundreds of feet below the ocean, to do a nearly impossible job—with deadly results  A quarter-century ago, Boston had the dirtiest harbor in America. T...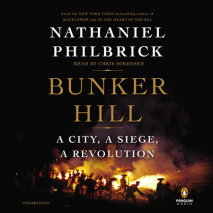 The bestselling author of In the Heart of the Sea, Mayflower, and In the Hurricane's Eye tells the story of the Boston battle that ignited the American Revolution, in this "masterpiece of narrative and perspective." (Boston Globe)In the ope...