History - Historical Geography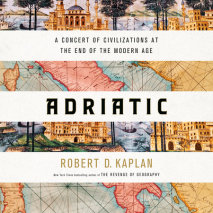 An exploration—both personal and penetrating—of a historically volatile region that is once again at a critical global crossroads and holds profound revelations about the future, from the bestselling author of Balkan Ghosts and The Reveng...
"This is history on a grand scale, with a sweep and ambition that is rare… A proper historical epic of dazzling range and achievement." —William Dalrymple, The Guardian   The epic history of the crossroads...
"[A] winningly obsessive history of our relationship with underground places" (The Guardian), from sacred caves and derelict subway stations to nuclear bunkers and ancient underground cities—an exploration of the history, scien...
Winner of the Stanford Dolman Travel Book of the Year (UK)"William Atkins is an erudite writer with a wonderful wit and gaze and this is a new and exciting beast of a travel book."—Joy Williams  In the classic literary tradition of Bruce C...
On a chance visit to Plymouth Rock, Tony Horwitz makes an unsettling discovery. A history buff since early childhood, expensively educated at university—a history major, no less!—he's reached middle age with a third-grader's g...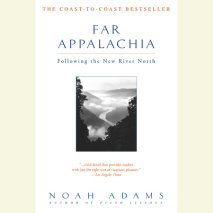 With his sharp eye and gentle wit, Noah Adams doesn't just tell stories, he lets them unfold quietly, powerfully, and eloquently. Now the beloved host of NPR's All Things Considered and bestselling author of Piano Lessons takes us on a river journey ...