House & Home - Do-It-Yourself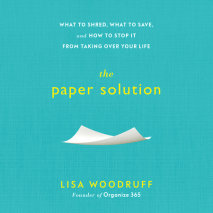 From the "Marie Kondo of paper" comes a simple and accessible guide to paper management.Americans are drowning in paper. We keep stacks of it on the kitchen counter, stash it in drawers, and store file cabinets full of documents that we never even lo...
There's decorating, and then there's organizing. From the Instagram-sensation home experts (with a serious fan club that includes Reese Witherspoon, Gwyneth Paltrow, and Mindy Kaling), here is an accessible, room-by-room guide to establis...
The wildly popular YouTube star behind Clean My Space presents the breakthrough solution to cleaning better with less effort   Melissa Maker is beloved by fans all over the world for her completely re-engineered approach to cleaning. As the dyn...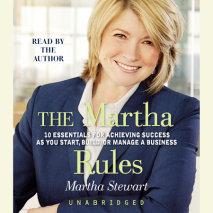 Martha Stewart is an undeniable force in the business world. One of the world's greatest entrepreneurs, she turned her personal passion into Martha Stewart Living Omnimedia, a billion dollar business. This fall she's breaking new ground with two tele...