Presenting an original audiobook performance of the stage production of David Dean Bottrell Makes Love: A One-Man Show, starring actor-Writer-Monologist, David Dean Bottrell.In the newly revised 2019 version of the show, David Dean Bottrell performed...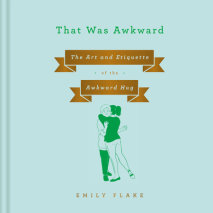 A Lit Hub "Most Anticipated Books of 2019"From New Yorker humorist Emily Flake, a hilarious, oddly enlightening book of observations and advice that embraces the inescapable awkwardness of two human beings attempting to make physi...
An honest, funny, neurotic, and totally gross love child of Mindy Kaling and Mary Roach.Mara Altman's volatile and apprehensive relationship with her body has led her to wonder about a lot of stuff over the years. Like, who decided that women shouldn...
"Can I just be Marissa, please? I want to be hilarious and sexy and smart and insanely knowledgeable about wine." —Mindy KalingA fresh, fun, and unpretentious guide to wine from Marissa A. Ross, official wine columnist for Bon App&e...