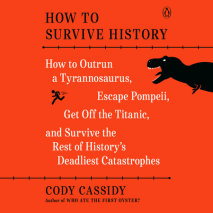 A detailed guide to surviving history's most challenging threats, from outrunning dinosaurs to making it off the Titanic aliveHistory is the most dangerous place on earth. From dinosaurs the size of locomotives to meteors big enough to ...
"A sensitive and vivid study of early female stand-ups… [Levy is a] painstaking, knowledgeable guide."  —New York Times Book Review A hilarious and moving account of the trailblazing women of stand-up comedy who bro...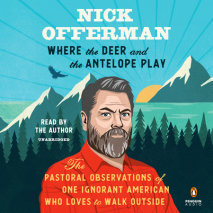 A humorous and rousing set of literal and figurative sojourns as well as a mission statement about comprehending, protecting, and truly experiencing the outdoors, fueled by three journeys undertaken by actor, humorist, and New York Times bestsel...
The world of comedy and comedians of the last five decades. By the man the New York Times calls "a comic institution himself," the only comedian (twenty-six years in stand-up) to have made Elie Wiesel laugh, as well as having appeared on The Tonight ...
A wildly entertaining and surprisingly educational dive into art history as you've never seen it before, from the host of the beloved ArtCurious podcastWe're all familiar with the works of Claude Monet, thanks in no small part to the ubiquitous repro...
History that doesn't suck: Smart, crude, and hilariously relevant to modern life.Those who don't know history are doomed to repeat it. Too bad it's usually boring as sh*t. Enter The Captain, the ultimate storyteller who brings history to life (and to...