Juvenile Nonfiction - Adventure & Adventurers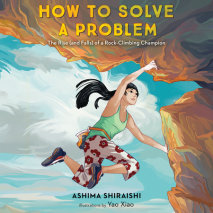 From Ashima Shiraishi, one of the world's youngest and most skilled climbers, comes a true story of strength and perseverance--in rock climbing and in life.To a rock climber, a boulder is called a "problem," and you solve it by climbing to the top. T...
The perfect biography to "bite into" at the start of a new school year! Children are sure to be fascinated by the eccentric and legendary Johnny Appleseed, a man who is best known for bringing apple trees to the midwest. Over John Chapman's lif...
In May 1996 the media scrambled to document the gripping story of sixteen-year-old Mark Pfetzer's expedition to Mount Everest. Not only was he the youngest climber ever to attempt the summit, he also witnessed the tragedy documented in Jon Krakauer's...
From a real-life derring-do woman, exhilarating stories, activities, and tips to inspire girls to pursue a life of adventure and excitement.      Why should girls miss out on the joy of adventure? They can jump off rocks, swi...
Endorsed by authors, teachers, scientists and Congressmen, Mike Mongo's Astronaut Instruction Manual for Pre-Teens excites a new generation of space explorers. The audiobook, designed for children between the ages of 8 and 13, is a function...
Laura Ingalls Wilder's Little House books, based on her own childhood and later life, are still beloved classics almost a century after she began writing them. Now young readers will see just how similar Laura's true-life story was to her books. Born...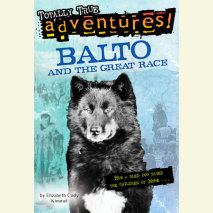 Balto has a quiet life as a sled dog—until tragedy strikes. Dozens of children in Nome become sick with diphtheria. Without antitoxin serum, they will perish—and the closest supply is 650 miles away! The only way to get the serum to Nome ...
The award-winning creator of popular survival stories turns his attention to his own real life adventures in Minnesota and Alaska as he prepares for the grueling Iditarod sled dog race."The lure of the wilderness is always a potent draw, and Paulsen ...