Juvenile Nonfiction - History - United States - Civil War Period (1850-1877)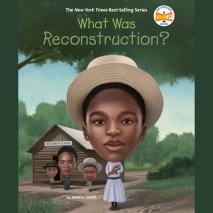 Learn about a pivotal time in American history and its momentous effects on civil rights in America.Reconstruction -- the period after the Civil War -- was meant to give newly freed Black people the same rights as white people. And indeed there were ...
Myths! Lies! Secrets! Uncover the hidden truth about the Underground Railroad and Black Americans' struggle for freedom. Perfect for fans of I Survived! and Nathan Hale's Hazardous Tales.Before the Civil War, there was a crack team of abolitionists w...
New York Times bestselling author and Newbery Honor recipient Steve Sheinkin gives young listeners the causes and curses that divided America into Union and Confederate nations in Two Miserable Presidents: The Amazing, Terrible, and To...
We can all be heroes. That's the inspiring message of this lively biography series from New York Times bestselling author Brad Meltzer.   "Kids always search for heroes, so we might as well have a say in it," Brad Meltzer reali...
No one knows where the term Underground Railroad came from--there were no trains or tracks, only "conductors" who helped escaping slaves to freedom. Including real stories about "passengers" on the "Railroad," this audiobook chronicles slaves' close ...
Born in Connecticut in 1811, Harriet Beecher Stowe was an abolitionist, author, and playwright. Slavery was a major industry in the American South, and Stowe worked with the Underground Railroad to help escaped slaves head north towards freedom. The ...
Abraham Lincoln stood out in a crowd as much for his wit and rollicking humor as for his height. Here is a warm, appealing biography of our Civil War president.Russell Freedman begins with a lively account of Abraham Lincoln's boyhood, his car...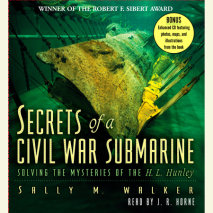 BONUS FEATURE: Enhanced CD featuring photos, maps, and illustrations from the book. For more than one hundred years, a submarine lay buried beneath the ocean floor near Charleston, South Carolina. This Civil War stealth weapon–the H. L. Hunle...