Juvenile Nonfiction - Holidays & Celebrations - Thanksgiving
This fast-paced, high-energy collection of short works features today's most popular writers and illustrators on what it means to be a guy. Contributors include Chris Crutcher, Stephen King, Matt Groening, Daniel Pinkwater, Neil Gaiman, and many more...
How did Jon Scieszka get so funny, anyway? Growing up as one of six brothers was a good start, but that was just the beginning. Throw in Catholic school, lots of comic books, lazy summers at the lake with time to kill, babysitting misadventures, TV s...
One minute you can't live without them . . . the next minute you don't want them breathing your air! Siblings everywhere will relate to this humorous look at famous brothers and sisters whose important bonds have shaped their accomplishments . . . (m...
Who doesn't love Lucy? The legendary actress, producer, and comedian steps into the Who Was? spotlight.Much like her hit TV show, I Love Lucy, Americans in the 1950s fell in love with Lucy. Born in New York in 1911, Lucille Ball was always ...
Draft your own presidential fantasy team, based on these hilarious-but-true profiles of our past leaders, in this fun and funny illustrated book perfect for fans of How They Croaked: The Awful Ends of the Awfully Famous and Kid Preside...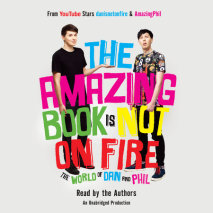 If you found The Amazing Book is Not on Fire at least mildly interesting, or even if you didn't read it at all, then you will LOVE our audiobook! Not only do you get us sensually narrating the whole thing in your ears, but there a...
"Roald Dahl sometimes shared a tonal kinship with Ogden Nash, and he could demonstrate a verbal inventiveness nearly Seussian…[His] stories work better in audio than in print." –The New York TimesWhere did Roald Dahl get all ...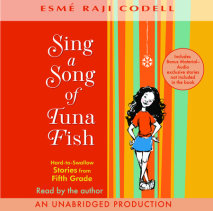 Esmé tells us about the night she and her mother became "egg vigilantes" against an illegally parked car; her freewheeling first school, where kids sat on sofas instead of at desks and could choose disco dancing instead of math; her da...