Juvenile Nonfiction - Science & Nature - Environmental Conservation & Protection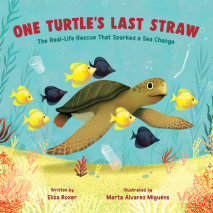 The inspiring true story of how one small turtle and kids all over the country sparked an environmental movement. Based on the viral video that created awareness of the harm caused by plastic straws, this heart-wrenching story is a perfect tool ...
A look at fast fashion and its impact on the environment and social justice, perfect for middle grade classroomsDid you ever think about where your jeans come from? How about the people who made your T-shirt, or what happens to the clothes you grow o...
Inspired by the #1 New York Times bestseller She Persisted by Chelsea Clinton and Alexandra Boiger comes a chapter book series, adapted for audio, about women who spoke up and rose up against the odds--including Wangari Maathai!In this chapter book b...
This heartfelt picture book biography, adapted for audio, tells the story of MaVynee Betsch, an African American opera singer turned environmentalist and the legacy she preserved.MaVynee loved going to the beach. But in the days of Jim Crow, she coul...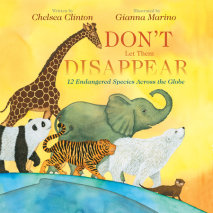 From the author of the #1 New York Times bestseller She Persisted comes a beautiful book about the animals who share our planet--and what we can do to help them survive.Did you know that blue whales are the largest animals in the world? Or that sea o...
We can all be heroes. That's the inspiring message of this New York Times bestselling biography series from historian and author Brad Meltzer. Learn all about Jane Goodall, the chimpanzee scientist.   Each entry in this series is a bi...
Learn more about what climate change means and how it's affecting our planet.The earth is definitely getting warmer. There's no argument about that, but who or what is the cause? And why has climate change become a political issue? Are humans at faul...
A life in the wild! Jane Goodall, born in London, England, always loved animals and wanted to study them in their natural habitats. So at age twenty-six, off she went to Africa! Goodall's up-close observations of chimpanzees changed what we know abou...