Juvenile Nonfiction - People & Places - Asia
From two-time Newbery medalist and living legend Lois Lowry comes a moving account of the lives lost in two of WWII's most infamous events: Pearl Harbor and HiroshimaLois Lowry looks back at history through a personal lens as she draws from her...
Named Temujin at birth by his nomadic family in early Mongolia, the great Genghis Khan used his skill and cunning to create the Mongol Empire and conquer almost the entire continent of Asia. As ruler of the largest empire in human history, he was as ...
The young readers' edition of the true story that inspired Lion, the Academy Award nominated film starring Dev Patel, David Wenham, Rooney Mara, and Nicole Kidman. When Saroo Brierley used Google Earth to find his long-lost home town half a worl...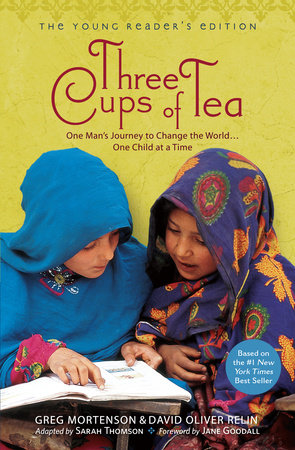 This young readers edition of the worldwide bestseller Three Cups of Tea has been specially adapted for younger readers and updated by Greg Mortenson to bring his remarkable story of humanitarianism up to date for the present.
Lang Lang started learning to play the piano when he was three years old in Shenyang, China. Today he is one of the world's most outstanding pianists. In this engrossing life story, adapted by Michael French, Lang Lang not only recounts the dif...