Juvenile Nonfiction - People & Places - Mexico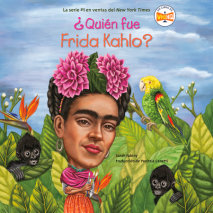 Descubra más sobre Frida Kahlo, la mujer que pasó a la historia como una de las artistas más emblemáticas del siglo XX. Find out more about Frida Kahlo, the woman who painted herself into history as one of the most ic...
You can always recognize a painting by Kahlo because she is in nearly all--with her black braided hair and colorful Mexican outfits. A brave woman who was an invalid most of her life, she transformed herself into a living work of art. As famous for h...