Juvenile Nonfiction - Religion - Judaism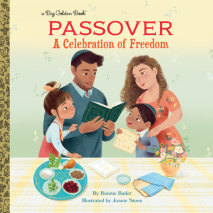 Learn why and how Jewish people celebrate Passover with this beautifully illustrated Big Golden Book!Celebrate Passover by reading about how Moses helped lead the Israelites to freedom. In addition to the story of Passover, which includes the Ten Pla...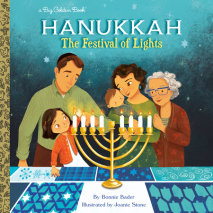 Celebrate Hanukkah--and learn the meaning behind the holiday--with this new Big Golden Book!It's Hanukkah time! Preschoolers will learn all about how people celebrate Hanukkah--from eating latkes, spinning dreidels, exchanging gifts, and lighting the...
This collection of biographies of brave and brilliant Jewish female role models--selected in collaboration with Ruth Bader Ginsburg and including an introduction written by the iconic Supreme Court justice herself-- provides young people with a roste...
A thoughtful and age-appropriate introduction to an unimaginable event--the Holocaust.The Holocaust was a genocide on a scale never before seen, with as many as twelve million people killed in Nazi death camps--six million of them Jews. Gail Herman t...