Juvenile Nonfiction - Religious - Christian - Inspirational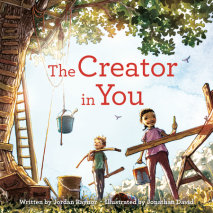 With engaging rhyme and stunning illustrations, this picture book sparks readers' imaginations with the big idea that God created human beings to make, model, and work like Him.The Creator in You is a book that children, graduates, and even many adul...
Through engaging rhyme, pastor and bestselling author Mark Batterson and his daughter encourage young children to discover the joys of both counting their blessings and being a blessing to others.Count your blessings two by two—
and bless...
Children often begin their faith journey with basic but big questions like How does God speak to me? This charming audiobook from the best-selling author of Whisper and his daughter provides a fun and clever answer!God Speaks in Whispers helps even t...