Juvenile Nonfiction - Social Topics - Prejudice & Racism
Rod Brown and Julius Lester bring history to life in this profoundly moving exploration of the slave experience. From the Middle Passage to the auction block, from the whipping post to the fight for freedom, this book presents not just historical fac...
A thoughtful and age-appropriate introduction to an unimaginable event--the Holocaust.The Holocaust was a genocide on a scale never before seen, with as many as twelve million people killed in Nazi death camps--six million of them Jews. Gail Herman t...
In 1955, Rosa Parks refused to give her bus seat to a white passenger in Montgomery, Alabama. This seemingly small act triggered civil rights protests across America and earned Rosa Parks the title "Mother of the Civil Rights Movement."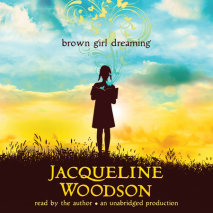 Jacqueline Woodson, one of today's finest writers, tells the moving story of her childhood in mesmerizing verse.  Raised in South Carolina and New York, Woodson always felt halfway home in each place. In vivid poems, she shares what it was like ...
By May 1963, African Americans in Birmingham, Alabama, had had enough of segregation and police brutality. But with their lives and jobs at stake, most adults were hesitant to protest the city's racist culture. Instead, children and teenagers&m...