Juvenile Nonfiction - Social Topics - Self-Esteem & Self-Reliance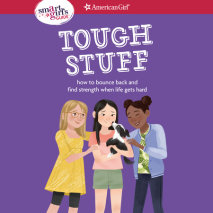 Everyone faces some tough stuff—from bullying to body image issues, friendship stress to family struggles, and panic attacks to pandemics. How do you navigate tough times? With a little resilience.   This audiobook shows you how to bounce...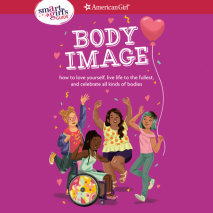 If you have a body, this book is for you! In these pages, you'll find everything you need to know about loving your unique self, staying confident through your body's many changes, and appreciating your body for the life it allows you to live. With a...
Your girl already knows a lot about caring for her body. She eats her veggies, tries to get enough exercise and sleep, and uses soap when she needs to. But does she know that a little care and keeping are great for her mind and spirit, too? This audi...
A beautiful celebration of the unique, strong, and wonderful traits in every child—and how God delights in each and every one—from the bestselling author of When God Made You.I Am God's Dream is a deeply encouraging exploration of t...
Celebrate the beauty and strength of solitude with this poetic observation of the animal kingdom and those who move through it on their very own.That silvery cloud swimming in the sea is actually a school of fish. That splash and crash is a pod of wh...
This body positivity book for preschoolers is a joyful listen.From the way a body jiggles to the scars a body bears, this book is a pure celebration of all the different human bodies that exist in the world. Highlighting the various skin tones, body ...
*Odyssey Honor Audiobook*Emmanuel Ofosu Yeboah's inspiring true story—which was turned into a film, Emmanuel's Gift, narrated by Oprah Winfrey—is nothing short of remarkable. Born in Ghana, West Africa, with one deformed leg, he was dismi...
#1 NEW YORK TIMES BESTSELLER • Experience the book that started the Quiet Movement and revolutionized how the world sees introverts—and how introverts see themselves—by offering validation, inclusion, and inspiration"Super...