Juvenile Nonfiction - Social Topics - Values & Virtues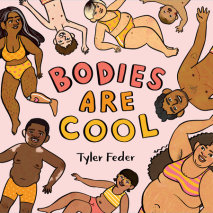 This body positivity picture book for preschoolers is a joyful read-aloud with bright and friendly illustrations to pore over.From the way a body jiggles to the scars a body bears, this picture book is a pure celebration of all the different human bo...
The everyday power of prayer comes to life in this inspirational picture book written by twelve-year-old budding singer Emme Muñiz.   We all have moments every day where we can use a little help. Some are small, like waking up for school ...
El poder de la oración cobra vida en este libro inspirador escrito por la cantante emergente de doce años Emme Muñiz.   Todos tenemos momentos en los que nos vendría bien un poco de ayuda. Algunos son pequeños,...
A revolutionary and must-have audiobook for boys who want to embrace who they are and find their best path to becoming good men! This no-holds-barred, action-packed, guide teaches boys to accept their own vulnerability and trust their heads, hearts, ...
A joyous, rhyming celebration of all the essential workers who help us everyday! From healthcare workers, to delivery people, grocery workers, teachers, and more, readers can cheer for these heroes!To caregivers for our loved ones,as you all play you...
For the first time ever, Nobel Peace Prize Laureate His Holiness the Dalai Lama addresses children directly, sharing lessons of peace and compassion, told through stories of his own childhood. One of today's most inspiring world leaders was once an o...
From Vice President Kamala Harris comes a picture book with an empowering message: Superheroes are all around us--and if we try, we can all be heroes too. Now a #1 New York Times bestseller!Before Kamala Harris was elected to the vice presidency, she...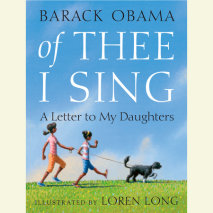 Barack Obama delivers a tender, beautiful letter to his daughters in this powerful picture book illustrated by award-winner Loren Long that's made to be treasured! In this poignant letter to his daughters, Barack Obama has written a moving trib...