Juvenile Nonfiction - Social Topics - Bullying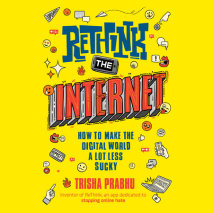 The Goal: End Internet Hate. The Book: #ReThink The Internet. The Author: Trisha Prabhu, twenty-one-year-old innovator, social entrepreneur, global advocate, and inventor who was bullied as a child.In a series of funny and illustrative stories, Trish...
Actress, activist, and now Danicing with the Stars competitor Skai Jackson shares her lessons on life and her rise to stardom in this vibrant memoir about self-acceptance, girl empowerment, and the classy clapback.Actress and activist Skai Jackson is...
For the youngest activists among us, a book geared just for them full of facts, stories, and tips on how to change the world, from #1 New York Times bestselling author Chelsea Clinton.What can I do to help save endangered animals? How can I...
A funny, moving, and true story of an ordinary boy with an extraordinary face that's perfect for fans of Wonder—now available in the U.S.   When Robert Hoge was born, he had a tumor the size of a tennis ball in the middle of his face ...