Juvenile Nonfiction - Sports & Recreation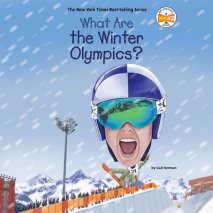 Grab your skis, ice skates, and snowboard and learn how the Winter Olympic Games became a worldwide phenomenal event watched by millions. Although fans the world over have been fascinated by the modern Summer Olympics since 1896, the Winter Olympics ...
Join the Pro Football Hall of Fame in celebrating the legendary coach, announcer, and video game personality! This new biography is based on interviews with John Madden himself!Nobody knows more about football than John Madden does. His childhood rev...
Building the most magical place on earth was no fairy tale. Learn the story behind the creation of Walt Disney World.In 1964, when Walt Disney and his brother Roy decided to build a second theme park in the Florida swamplands, they kept it super hush...
A funny, moving, and true story of an ordinary boy with an extraordinary face that's perfect for fans of Wonder—now available in the U.S.   When Robert Hoge was born, he had a tumor the size of a tennis ball in the middle of his face ...