Juvenile Nonfiction - Inspirational & Personal Growth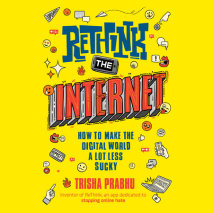 The Goal: End Internet Hate. The Book: #ReThink The Internet. The Author: Trisha Prabhu, twenty-one-year-old innovator, social entrepreneur, global advocate, and inventor who was bullied as a child.In a series of funny and illustrative stories, Trish...
In a collection of personal stories and essays, award-winning and bestselling artists from Matt de la Peña and Veera Hiranandani to Max Brailer and R.L. Stine write about how hope always wins, even in the darkest of times.Where does hope live?...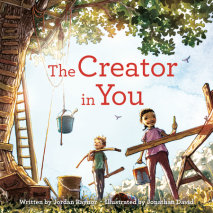 With engaging rhyme and stunning illustrations, this picture book sparks readers' imaginations with the big idea that God created human beings to make, model, and work like Him.The Creator in You is a book that children, graduates, and even many adul...
Based on the empowering and beloved viral video rap by six-year-old Sam White and his dad, Bobby, as seen on The Ellen Show and more, comes a book about the many careers kids can aspire to, from A to Z!You can be an A--an architect, a B--a biochemist...
This collection of biographies of brave and brilliant Jewish female role models--selected in collaboration with Ruth Bader Ginsburg and including an introduction written by the iconic Supreme Court justice herself-- provides young people with a roste...
NEW YORK TIMES BESTSELLER • The everyday power of prayer comes to life in this inspirational picture book written by thirteen-year-old budding singer Emme Muñiz.   We all have moments every day where we can use a little hel...
El poder de la oración cobra vida en este libro inspirador escrito por la cantante emergente de doce años Emme Muñiz.   Todos tenemos momentos en los que nos vendría bien un poco de ayuda. Algunos son pequeños,...