Juvenile Fiction - Action & Adventure - Pirates
The beloved and bestselling author of Inkheart brings imagination, adventure, and humor to a swashbuckling full-color chapter book!   Who needs a treasure map when you have a pirate pig with a nose for gold? Stout Sam and his deckhand, Pip, find...
A funny fantasy-adventure series for fans of LEMONY SNICKET, NEIL GAIMAN, and CRESSIDA COWELLHave you ever picked your nose? Have you ever picked your nose and EATEN IT? Have you ever picked your nose, eaten it, and, by doing so, opened a portal to a...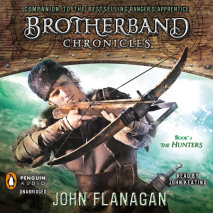 The bestselling epic continues! Hal and his brotherband crew are hot on the trail of the pirate Zavac and they have one thing only on their minds: Stopping the bloodthirsty thief before he can do more damage. Of course, they also know Zavac has the A...
Our Captayne took the pinnaceashore and I went with hym andsix men also, who were sworne byGod to be secret in al they saw.Here we buried five chestsfilled with gold. Buried Treasure. Ruthless Gansters. An Ancient Clue…Tom Trelawney was l...
Perhaps the greatest of all adventure stories for boys and girls, Treasure Island began, a brave boy who finds himself among pirates, and of the sinister pirate-cook Long John Silver holds children as entranced today as it did a century ago. It has a...
The #1 bestselling chapter book series of all time celebrates 25 years with new covers and a new, easy-to-use numbering system! It's a treasure trove of trouble! Jack and Annie are in for a high-seas adventure when the Magic Tree House whisks t...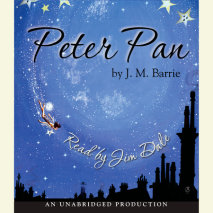 "All children, except one, grow up."So begins the journey of Wendy, John, and Michael Darling as they follow Peter Pan, the boy who never grows up, to a world where fairies live and children can fly. But beware--dangers abound in this magic...
Books 3 and 4 of the New York Times bestselling Magic Tree House series!   Mummies in the Morning: Jack and Annie don't need another mummy. But that's what they get when the Magic Tree House whisks them back to ancient Egypt. Ther...