Juvenile Fiction - Animals - Foxes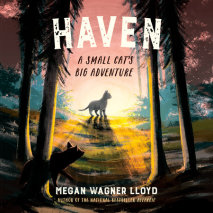 When her cherished Ma Millie falls ill, a timid housecat ventures into the wild to seek help in this adventure about love, loss, and finding the truest version of ourselves.A warm, cozy lap. The toasty smell of baking bread. Tasty food served in a br...
A wily fox, notorious for stealing eggs, meets his match when he encounters a bold little girl in the woods who insists upon proof that he is a fox before she will be frightened.
Tom hates having to spend the summer on a farm . . . until he discovers the midnight fox. No one asked Tom how he felt about spending two months on his Aunt Millie's farm. For a city boy, the farm holds countless terrors—stampeding baby l...
"Roald Dahl sometimes shared a tonal kinship with Ogden Nash, and he could demonstrate a verbal inventiveness nearly Seussian…[His] stories work better in audio than in print." –The New York TimesFANTASTIC MR. FOX Nobody outf...
A collection of tongue twisters that will amuse little ones.
Mordicai Gerstein's portrayal of Philippe Petit's high-wire walk between the towers of the World Trade Center, The Man Who Walked Between the Towers, won the 2004 Caldecott Medal and was among the most admired books of the year. Now comes...