Juvenile Fiction - Animals - Jungle Animals
Sadie and her best friends are back in book two of this series about girls with animal powers. The Pack seems stronger than ever but Sadie has a secret that could claw its way out. Sadie thought joining the Pack would be the wildest thing to happen t...
In this first book of her series, Kira Bailey is living her dream: Cuddling koalas and bottle-feeding baby kangaroos. Kira and her mom are spending the summer at a wildlife sanctuary in Australia helping her aunt Mamie, a veterinarian, care for the ...
The #1 New York Times bestselling author of THE CLIQUE invites us into a new middle school--this time for girls learning to tame their animal powers. The newest student Sadie might become the next Queen of the jungle after she is invited to join The ...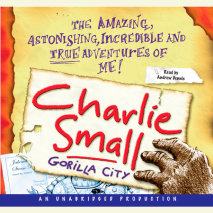 No one knows the full story of Charlie Small. At least, not yet. His battered journal was found washed up on a remote, windswept shore. And at first we thought it an elaborate hoax. Surely no 8-year-old could have had so many wild adventures, witness...