Juvenile Fiction - Biographical
Based on a true story about Franz KafkaInspired by a true story, Kafka and the Doll recounts a remarkable gesture of kindness from one of the world's most bewildering and iconic writers. In the fall of 1923, Franz Kafka encountered a distraught littl...
In her debut book, Misty Copeland tells the story of a young girl--an every girl--whose confidence is fragile and who is questioning her own ability to reach the heights that Misty has reached. Misty encourages this young girl's faith in herself and ...
George Henry Alexander is a huge fan of baseball. His favorite team is the New York Yankees and his favorite player is Babe Ruth. George plays baseball during his free time and he listens to the games on the radio with his dad. Everywhere he goes, he...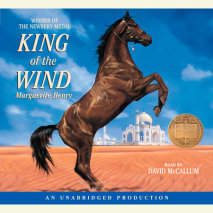 He was named "Sham" for the sun, this golden red stallion born in the Sultan of Morocco's stone stables. Upon his heel was a small white spot, the symbol of speed. But on his chest was the symbol of misfortune. Although he was as sw...