Juvenile Fiction - Concepts - Date & Time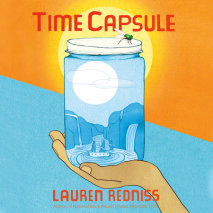 The joy a child finds in making their own time capsule, filled with everyday objects, comes alive in this inviting picture book from the MacArthur "genius grant" recipient and award-winning author of Radioactive.A set of dice. A grandmoth...
This big-hearted story of kindness—reminiscent of The Day the Crayons Quit—is written by the bestselling author of Ordinary People Change the World and illustrated by the Caldecott Medal-winning creator of Beekle.Sunday quit, just li...
You probably know that Leonardo da Vinci painted the Mona Lisa. Did you know that he also invented an early version of a helicopter and a tank, and that he planned to execute the Time Warp Trio for spying on his inventions? Sam's bright idea to look ...