Juvenile Fiction - Concepts - Words
This audiobook collection includes:Three-Ring Rascals, Book 1: The Show Must Go On!When Sir Sidney, a kindly old circus owner, becomes too tired to travel with his show, he places a Help Wanted ad in the newspaper. Enter Barnabas Brambles: "I h...
Three-Ring Rascals, Book 3: The Circus Goes to SeaFor many years, Sir Sidney's Circus has traveled by train. But one day a letter arrives from Miss Flora Endora Eliza LaBuena LaPasta inviting the circus to travel aboard the SS Spaghetti. Who ca...
This innovative and wildly funny read-aloud by award-winning humorist/actor B.J. Novak will turn any reader into a comedian.You might think a book with no pictures seems boring and serious. Except . . . here's how books work. Everything written...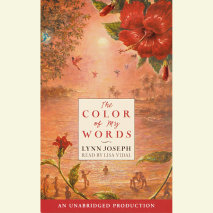 Ana Rosa is a blossoming young writer growing up in a poor seaside village in the Dominican Republic. At the young age of twelve, she finds herself faced with turning points that will make up who she is—watching her brother's search for a futur...
A mad outpouring of made-up words and intriguing ideas.
Tongue twisters abound in this classic Dr. Seuss Beginner Book! "Bed Spreaders spread spreads on beds. Bread Spreaders spread butter on breads. And that Bed Spreader better watch out how he's spreading . . . or that Bread Spreader's sure going to b...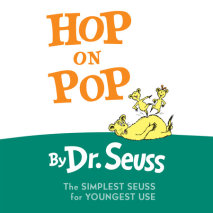 Loved by generations, this "simplest Seuss for youngest use" is a Beginner Book classic. See Red and Ned and Ted and Ed in a bed. And giggle as Pat sits on a hat and on a cat and on a bat . . . but a cactus? Pat must NOT sit on that! This...