Juvenile Fiction - Concepts - Body
A joyful, body-positive picture book, adapted for audio, about a young Indian American girl's journey to accept her body hair and celebrate her heritage after being teased about her mustache.Laxmi never paid much attention to the tiny hairs above her...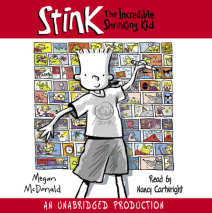 Every morning, Judy measures Stink, and it's always the same: 3 feet, 8 inches tall. Stink feels like even the class newt is growing faster than he is. Then one day, the ruler reads--3 feet, 7 and three-quarter inches! Can it be? Is Stink shrinki...