Juvenile Fiction - Family - Multigenerational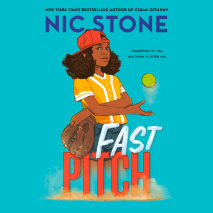 From #1 New York Times bestselling author Nic Stone, comes a challenging and heartwarming coming-of-age story about a softball player looking to prove herself on and off the pitch.Shenice Lockwood, captain of the Fulton Firebirds, is hyper-focus...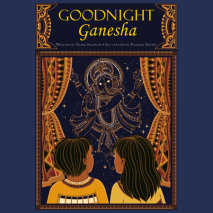 A gorgeously illustrated goodnight story that celebrates the nighttime rituals of two young children visiting their grandparents in India.As nighttime falls over the city, two children visiting their grandparents in India find there's so much fun to ...
Sophie knows lots of words, but she doesn't always use them.  It's more fun to speak in hyena talk or space language.  "Use your words, Sophie!" urge her parents, but Sophie just won't.But when her new baby sis...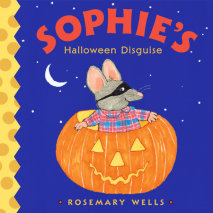 A new audiobook introduces irrepressible Sophie to a younger audience.On Halloween night, Sophie and Grover trade her wooly mammoth costume for his black widow spider disguise. They are sure Grandma won't know who they are. But when a giant squid ope...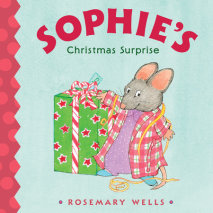 Sophie is sure that the big box under the Christmas tree is for her. But it isn't! It's for her baby sister, Jane. Much to her dismay, she sees that it's the small package that's for her. But Sophie finds out that the best things often come in small ...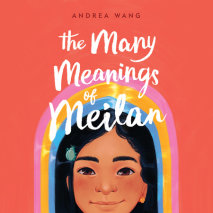 A family feud before the start of seventh grade propels Meilan from Boston's Chinatown to rural Ohio, where she must tap into her inner strength and sense of justice to make a new place for herself in this resonant debut.Meilan Hua's world is made up...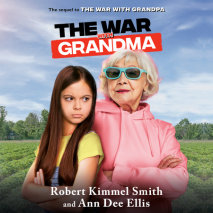 Don't miss the laugh-out-loud companion to the classic, The War with Grandpa--now a major motion picture--about a girl who must face off against her grandma or risk losing the biggest competition of summer.Meg is excited when she hears the Centennial...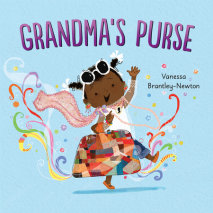 Spend the day with a grandma and granddaughter in this charming picture book, adapted for audio, about the magic found in their favorite accessory—a perfect gift this Mother's Day! When Grandma Mimi comes to visit, she always brings warm h...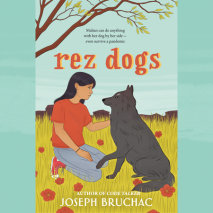 From the U.S.'s foremost indigenous children's author comes a middle grade verse novel set during the COVID-19 pandemic, about a Wabanaki girl's quarantine on her grandparents' reservation and the local dog that becomes her best friendMalian was visi...
A city girl spends the summer in the South and learns the secrets of her estranged extended family.Catarina has never met her strict Jewish grandmother. But now, with an opportunity to spend three weeks in Baton Rouge and away from her best-friends-t...
From the winner of The Great British Baking Show and star of Nadiya's Time to Eat comes a heartfelt story to help give children and parents the tools they need to talk about worries and anxiety.A touching story about a little boy whose worry monster ...
An audiobook celebrating Persian New Year by award-winning author Adib KhorramKian can't wait for Persian New Year! His family has already made a haft-seen, and Kian's baba and maman told him that all the things on it start with S and will ...