Juvenile Fiction - Family - Blended Families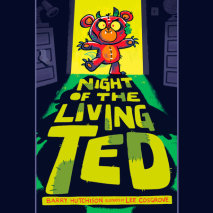 A new action-comedy series about two kids battling an army of evil teddy bears! Can they save the day before bedtime?After Lisa-Marie and her big brother, Vernon, visit a Create-A-Ted store, the unexpected happens. Their teddy bears come to life! But...
From two extraordinary authors comes a moving, exuberant, laugh-out-loud novel about friendship and family, told entirely in emails and letters. Avery Bloom, who's bookish, intense, and afraid of many things, particularly deep water, lives in New Yor...
Have the Robinsons found a way off the island? Sarah Robinson and her family intended to have a vacation adventure aboard a boat but ended up stranded on a remote and mysterious island. Along with unusual, weird creatures, they met the "Cu...
Shipwreck Island, Book 1:Sarah Robinson is deeply troubled in the wake of her dad's second marriage. She now has to deal with a new stepmom and two stepbrothers, Marco, who is her age, and Nacho, who's younger. Even though they've all moved from Texa...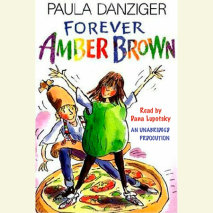 "In previous books in this popular series, Amber has seen her parents divorce and her father and best friend, Justin Daniels, move far away. Now she is firmly established in the fourth grade with a new best friend and a growing fondness for her ...
From the New York Times bestselling author of Escape From Mr. Lemoncello's Library and coauthor of I Funny and Treasure Hunters, comes a series of spine-tingling mysteries to keep you up long after the lights go out...
Twelve-year-old Annabel thought Christmas break was going to be amazing. She'd planned to stay home in New York City with her best friend and do traditional things like go ice-skating in Rockefeller Center, hit the after-Christmas sale at Blo...
When twelve-year-old Casey's sole guardian--her stepmother Sylvia--doesn't come home one night, Casey believes she's run off with her boyfriend. The question is--will Sylvia come back? And even more urgent--how will Casey fend for herself in their ...