Juvenile Fiction - Holidays & Celebrations - Thanksgiving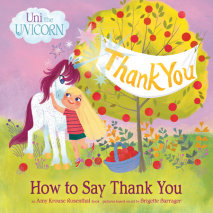 New York Times bestseller Uni the Unicorn is ready to learn all the ways we say thank you -- in a kid-friendly paperback, complete with a punch-out thank you card!Celebrate the magic of believing with Uni the Unicorn! It's a beautiful Autumn day...
Every year, the president pardons one turkey for Thanksgiving. One. But KC and her best friend, Marshall, think one isn't enough! This year, they want to gather lots of turkeys to be spared. The night before the holiday, the turkeys are in a bi...
Visit Plymouth Rock with the A to Z Mysteries gang! The hunt is on! Dink, Josh, and Ruth Rose are spending Thanksgiving in Plymouth, Massachusetts. They can't wait to see the sights and have a Thanksgiving dinner, just like the Pilgrims would ...
Solve a new November mystery with the younger siblings of the A to Z Mysteries kids! November is for Night... It's November, and there's a new mystery to solve. 'The twins' new neighbors are up to something! It's Thanksgiving, and a mysterious c...
"Hilarious. Barbara Park makes reading fun." —Dav Pilkey, author of Dog Man Join the World's Funniest First Grader, Junie B, Jones, for a hilarious Thanksgiving feast. This #1 New York Times bestselling chapter book series has ...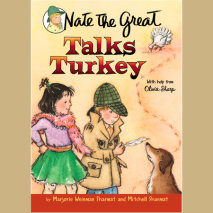 These chapter books introduce beginning readers to the detective mystery genre. Perfect for the Common Core, kids can problem-solve with Nate, using logical thinking to solve mysteries! A giant turkey is on the loose! Nate, the great detective, ...
Gooney Bird Greene likes to be right smack in the middle of everything. That's why she wants to have the lead role of Squanto in her class Thanksgiving pageant. But that role will go to whoever finds someone to be the room mother. All the parents are...
Magic. Mystery. Time-travel. Take a trip back to the first Thankgiving with Jack and Annie and the Magic Tree House-- the #1 bestselling chapter book series of all time! It's a time for giving thanks when the Magic Tree House whisks Jack and ...