Juvenile Fiction - Holidays & Celebrations - Birthdays
It's Llama Llama's birthday in this audiobook based on an episode of the animated Netflix series.Look out, world--Llama Llama is a TV star! The beloved character, made famous by Anna Dewdney's best-selling picture books, is the star of his own origin...
A classic character in children's literature for nearly forty years is back for a brand-new adventure! Corduroy the beloved bear slips out very early one morning to get a birthday present for Lisa. He spies what he thinks is a yellow balloon up in th...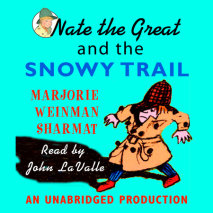 Beginning readers are introduced to the detective mystery genre in these chapter books. Perfect for the Common Core, kids can problem-solve with Nate, using logical thinking to solve mysteries! Nate the Great has his work cut out for him. Rosamo...
Charley Maplewood has never been one for parties–that would require friends, which he doesn't have. But now that he's turning ten–the big one-oh–he decides to throw a birthday party for himself, complete with a "Ho...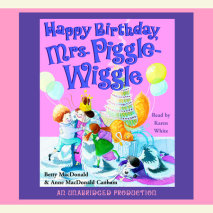 Mrs. Piggle-Wiggle is back with a brand-new bundle of wonderfully magical cures for any bad habit—from watching too much TV, to picky eating, to fear of trying new things. And while Mrs. Piggle-Wiggle is working her magic, the children are work...