Juvenile Fiction - Humorous Stories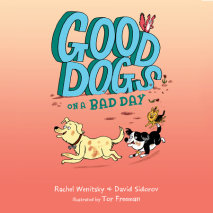 The Secret Life of Pets meets Toy Story in a new illustrated paper-over-board middle-grade series about a group of Very Good doggie day care buddies who follow a few of their wilder instincts, leading to hilarious chaos.Meet Hugo: the loyal and lovab...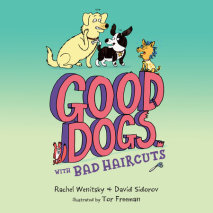 The Secret Life of Pets meets Toy Story in this new illustrated paper-over-board middle-grade series. In Book 2, wedding planning quickly goes awry when the Good Dogs try to help.When King's owner and Good Dogs day care leader, Erin, gets engaged, al...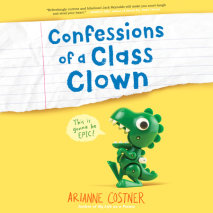 Jack's hilarious online videos might get thousands of views . . . but is fame worth the price of friendship? The humor of I Funny meets the multiple perspectives of Because of Mr. Terupt.Meet Jack Reynolds. Making people laugh is his life's work. Jac...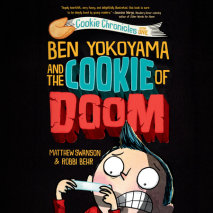 Meet Ben, a literal-minded kid with a big heart and an even bigger sweet-tooth, who cracks open a fortune cookie and discovers that TODAY might be his last day on Earth! Perfect for fans of DIARY OF A WIMPY KID or THE TERRIBLE TWO.Live each day as if...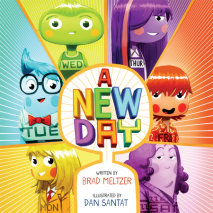 This rambunctious and big-hearted story of kindness--reminiscent of the Crayons and Cindy Lou Who--is written by the bestselling author of Ordinary People Change the World and illustrated by the Caldecott Medal-winning creator of Beekle.Sunday quit, ...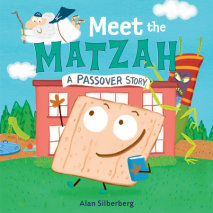 From the creator of Meet the Latkes comes the zaniest retelling of the Passover story starring an earnest matzah and his bready friends!What makes this Passover different from all other Passovers?Meet Alfie Koman. He's a matzah who really likes to hi...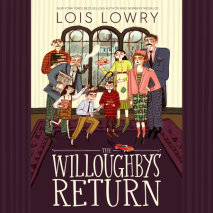 It's been 30 years and with rising temperatures melting icy mountain tops the previously frozen Willoughbys have thawed out and are about to return! From living legend and Newbery medalist Lois Lowry comes a hilarious sequel to New York Times bestsel...
The final invasion of the world's most evil teddy bears is here! A laugh-out-loud adventure series for fans of The Last Kids on Earth and My Big Fat Zombie Goldfish. It's been three days since Grizz almost took over the world - again. Lisa Marie and ...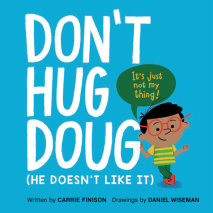 Meet Doug, an ordinary kid who doesn't like hugs, in this fun and exuberant story which aims to spark discussions about bodily autonomy and consent.Doug doesn't like hugs. He thinks hugs are too squeezy, too squashy, too squooshy, too smooshy. He doe...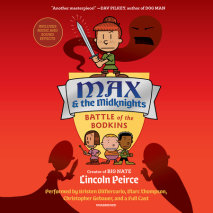 Max takes on knight school in the hilarious sequel to the New York Times bestselling illustrated novel Max and the Midknights, from the author of the Big Nate series!"Fantastic! I loved it!" -Dav Pikley, New York Times bestselling author of the Dog M...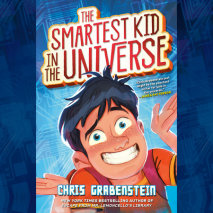 "Chris Grabenstein just might be the smartest writer for kids in the universe." --James PattersonMeet the Smartest Kid in the Universe in this brand new, fun-packed read from the New York Times Bestselling Author of Escape from Mr. Lemoncello's Libra...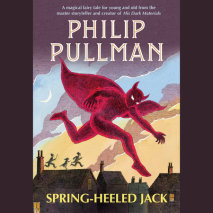 Spring-Heeled Jack: The name evoked awe from both criminals and upstanding citizens alike. Some thought he was the devil, but he was actually the original superhero—leaping over the buildings of Victorian England with the help of springs in...