Juvenile Fiction - Science & Nature - Disasters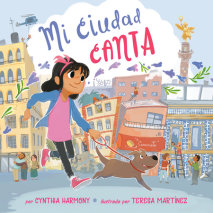 Después de vivir un temblor devastador, el espíritu de los vecinos en esta dinámica zona de la ciudad Mexicana se sacude, pero no se rompe. Una pequeña niña y su perro se aventuran en su caminata diaria por la...
After experiencing a devastating earthquake, the spirit of a charming and vibrant Mexican neighborhood might be shaken, but it cannot be broken.As a little girl and her dog embark on their daily walk through the city, they skip and spin to the famili...
An historic blizzard is raging across the eastern seaboard, and three unsuspecting kids are about to find themselves smack in the middle of it! Perfect for fans of the I SURVIVED series who are looking for a high-stakes adventure!Neither Elizabeth no...
If your house were on fire, what one thing would you save? Newbery Medalist Linda Sue Park explores different answers to this provocative question in linked poems that capture the diverse voices of a middle school class. When a teacher...
In this pitch-perfect middle grade adventure, twelve-year-old Dagmar must endure a summer living off-the-grid with her family in a tiny home.The last thing Dagmar wants is to spend her summer vacation squished into a tiny house with her dad, her step...
Is middle school drama scarier than an asteroid heading for Earth? Find out in this smart and funny novel by the author of The Miscalculations of Lightning Girl.Every day in middle school can feel like the end of the world.Eleanor Dross knows a thing...