Juvenile Fiction - People & Places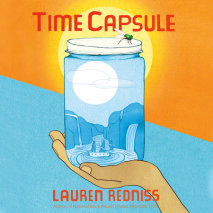 The joy a child finds in making their own time capsule, filled with everyday objects, comes alive in this inviting picture book from the MacArthur "genius grant" recipient and award-winning author of Radioactive.A set of dice. A grandmoth...
Batter up! Ballpark Mysteries® combine baseball action with exciting whodunits for early–chapter book readers!   Someone is blackmailing the Detroit Tigers' famous slugger, Tony! They've stolen his favorite trophy, and unl...
Fans of Katherine Applegate and Erin Entrada Kelly will love this quirky story of a determined girl, and some extraordinary chickens.   Twelve-year-old Sophie Brown feels like a fish out of water when she and her parents move from Los Angeles to...
Thank you, breeze, for lifting up my kite wings past treetops tall and proud.Thank you, trees. Your branches are my playhouse. I?m climbing to the clouds! Eight very different kids, from eight different continents, all go about their day and experien...