Juvenile Fiction - People & Places - Africa
An Odyssey Honor audiobook and National Book Award Finalist, this remarkable graphic novel—adapted for audio—is about growing up in a refugee camp, as told by a former Somali refugee to the Newbery Honor-winning creator of Roller Gir...
Black Panther. Ruler of Wakanda. Avenger.This is his destiny. But right now, he's simply T'Challa-the young prince.Life is comfortable for twelve-year-old T'Challa in his home of Wakanda, an isolated, technologically advanced African nation. When he'...
A detective in the wild.   Precious Ramotswe gets a very special treat. She gets a trip to visit her Aunty Bee at a safari camp. On her first day in camp, a new lion arrives. But this is no average lion: Teddy is an actor-lion who came with a fi...
Precious wants to be a detective when she grows up. She is always practicing at being a detective by asking questions and finding out about other people's lives. There are two new students in her class, a girl called Teb and a boy called Pontsh...
THE NO. 1 LADIES' DETECTIVE AGENCY - Young Readers Fans around the world adore the bestselling No. 1 Ladies' Detective Agency series, the basis of the HBO TV show, and its proprietor Precious Ramotswe, Botswana's premier lady detect...
The #1 bestselling chapter book series of all time celebrates 25 years with new covers and a new, easy-to-use numbering system! Gentle giants or giant monsters? That's the question Jack and Annie have about gorillas when the Magic Tree House sw...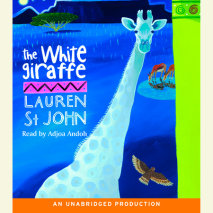 Martine's parents are killed in a fire, and she must leave her home in England to live on a wildlife reserve in Africa with a grandmother she never even knew she had. As soon as Martine arrives at the reserve, she hears whisperings of a myth...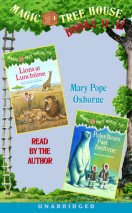 Books 11 and 12 of the New York Times bestselling Magic Tree House series! Lions at Lunchtime: "Where are the lions?" Jack wonders when the Magic Tree House whisks him and his sister to the vast plains of Africa. Before he can fin...