Juvenile Fiction - Performing Arts - Dance
From the world of Good Night Stories for Rebel Girls comes the historical novel based on the life of Alicia Alonso, a world-renowned prima ballerina from Cuba.Alicia Alonso was born to dance. Her first big role came when she was only ten years old, a...
It's the big dance show!
Nina is a butterfly.
She has pretty wings
and a bug mask.
But she is not the only one!
There are lots of butterflies.
How will her mom know
which one is Nina?
Read this funny story and find out!
Playing the star in the class dance show, Nina finds herself in an awkward situation. All her friends think that she is the star of the show, so she now has to set the record straight and make things right once more.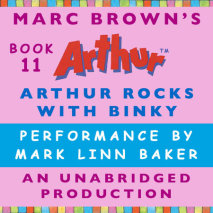 Arthur Rocks with BINKYThe gang is so excited when they get coveted tickets to the BINKY concert. And now, Arthur is in for the chance of a lifetime, but will he realize that not sharing the excitement with his friends will make for a hollow experie...
A beautiful gift edition of the beloved classic about two orphan sisters and their newfound love of theater and dance.   After losing their mother, Rachel and her adopted sister Hilary move in with their aunt, Cora Wintle. Cora runs a danc...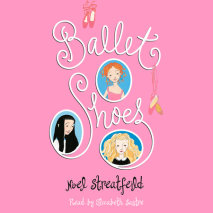 Three orphan girls. A pair of pink slippers. A lifetime in the spotlight. Read the classic that has captivated generations! Pauline, Petrova, and Posy love their quiet life together. They are orphans who have been raised as sisters, and when the...