Juvenile Fiction - Performing Arts - Film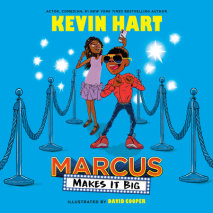 From celebrity author Kevin Hart comes the laugh-out-loud highly illustrated sequel to Marcus Makes a Movie about a young boy who has big Hollywood dreams--and the hustle to make it happen."Everybody, grab a ticket and run for a front row seat to Mar...
An hilarious coming-of-age story about home, friendship, and learning that sometimes the most exciting adventures happen behind-the-scenes. Alex Davis is convinced that seventh grade is going to be his year. After spending all summer at skate ca...
Set in modern-day California, this American Horse Tale is the story of a young girl who, along with her family's horse, is destined for the big screen.Juniper is a young girl who dreams of making it big in the movies along with her horse, Able. In pa...
A feisty girl from a family of ranchers lands a job as a daredevil stunt girl in the early days of silent film in this adventurous and funny cross between Wild Hearts Can't Be Broken and Ramona.Pearl lives on a ranch where her chores include collecti...
Stand-up comedian and Hollywood box-office hit Kevin Hart keeps the laughs coming in a middle-grade novel about a boy who has big dreams of making a blockbuster superhero film. Perfect for readers of James Patterson's Middle School series and Lincoln...
There's nothing like a good monster movie--except when the second reel gets stolen. It's up to Cam and her friend Eric to piece together clues that leave everyone else in the dark. Illustrated.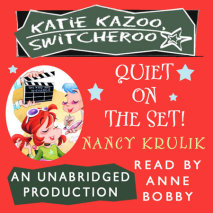 Katie and her friends are so excited when they find out that a movie is being filmed in their town. And what makes it even better is that the star of the movie is Rosie Moran-the world's most popular child actress. Katie not only gets to meet Rosie, ...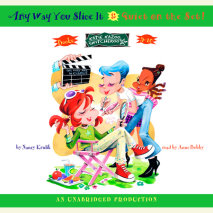 Katie is an ordinary third-grader–except for one very extraordinary problem! She accidentally wished on a shooting star to be anyone but herself. But what Katie soon learns is that wishes really do come true–and in the strangest ways . ....