Juvenile Fiction - Performing Arts - Music
Join the world's greatest detective, Nate the Great, as he solves the mystery of a strange musical note! Perfect for beginning readers and the Common Core, this long-running chapter book series will encourage children to problem-solve with ...
In the fourth book in the Zigzag Kids series, it's showtime at the Zelda A. Zigzag Afternoon Center. Gina loves to sing and she's determined to be the star of the play. She's already told everybody she knows to come see her. But her friend Destiny wa...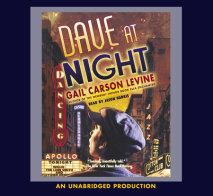 It was the last place anyone should have called Home, the last place for kids to live —The year is 1926. Dave's beloved father is dead and his stepmother doesn't want him. Only the HHB will take him in—Hebrew Home for Boys — Hell Ho...
Make story time a little spookier with the #1 bestselling chapter book series of all time! Every visit to the magic tree house leads to a time-travel adventure! Jack and Annie are on a mission to find—and inspire—a musician that brings ...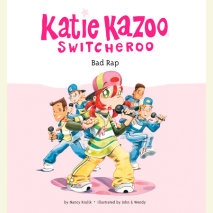 Katie and Suzanne are so excited-they won tickets to see their favorite rock group, the Bayside Boys, at the Cherrydale Arena! And not only do they get to see the show, but they get to attend the dress rehearsal and go backstage to hang out with the ...
Carnegie Hall, look out!Zoe Elias has big musical dreams. As soon as she gets a glossy baby grand piano, she'll be on her way. Trouble is, what Zoe gets is a wood-grained, vinyl-seated, wheeze-bag organ. The Perfectone D-60.How will she ever be...
For Hart Evans, being the most popular fifth grader has its advantages: kids look up to him and teachers let him get away with everything. But during one choir practice, Hart zones out too far, accidentally flinging a rubber band at his teacher. Mr...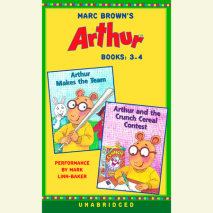 #3 - Arthur Makes the Team – It feels as if it'll be a long season for Arthur as he struggles to sharpen his baseball skills and ends up learning an important lesson about teamwork.#4 - Arthur and the Crunch Cereal Contest – There's a yea...