Juvenile Fiction - Performing Arts - Theater & Musicals
Can the Beacon Street Girls' magic act bring the house down at Abigail Adams Junior High's talent show? Maeve, Avery, Katani, Isabel, and Charlotte face their toughest challenges yet -- keeping the Movie House from going out of business and helping I...
The #1 bestselling chapter book series of all time celebrates 25 years with new covers and a new, easy-to-use numbering system! The show must go on! That's what Jack and Annie learn when the Magic Tree House whisks them back to Elizabethan Engl...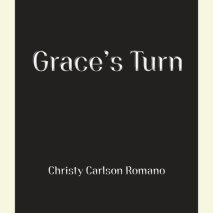 Grace di Giovanni wants to be a Broadway star, but she has a long way to go. She's never even played a lead in one of her high school's musicals. This year, though, Grace and her best friend, Emily, have decided they're not going to just fade into th...
A beautiful gift edition of the beloved classic about three orphan siblings and their love of music, theater, and dance.   When orphans Sorrel, Mark, and Holly are sent to live with their grandmother, a famous English actress, she enrolls them i...